Executive Management
Will McGuire
Chief Executive Officer and Director
Will McGuire has served as our Chief Executive Officer and a member of our board of directors since March 2020. From August 2015 through March 2020 Mr. McGuire served as President and CEO of Second Sight Medical Products (Nasdaq: EYES), a developer, manufacturer and marketer of implantable visual prosthetics to treat blindness where he remains on the board as a director. Prior to Second Sight Medical Products he held leadership positions at Volcano Corporation including President of Americas Commercial and Senior Vice President and General Manager of Coronary Imaging, Systems and Program Management. Prior to that Mr. McGuire served as Vice President and General Manager of Patient Monitoring at Covidien, and President and Chief Executive Officer at AtheroMed, Inc., a venture capital-backed peripheral atherectomy company. For approximately five years, Mr. McGuire served as Chief Operating Officer for Spectranetics Corporation, a publicly traded medical device company with laser-based atherectomy products for treating peripheral and coronary arterial disease. Earlier in his career, he held senior management positions at Guidant Corporation including General Manager of Latin America, Director of U.S. and Global Marketing for Vascular Intervention, and Production Manager for Coronary Stents. Mr. McGuire also held positions in Finance and Production at IVAC Medical Systems. Mr. McGuire received an engineering degree from the Georgia Institute of Technology, and his MBA from the Kenan-Flagler Business School at the University of North Carolina at Chapel Hill.
Andrew Jackson
Chief Financial Officer
Andrew Jackson has served as our Chief Financial Officer since April 2018. Mr. Jackson also served as our Interim Chief Executive Officer and Principal Executive Officer from August 2019 through March 2020, and as our Secretary from July 2018 through December 2018. From October 2016 to April 2018 he was Chief Financial Officer for AltheaDx, Inc, a molecular diagnostics company specializing in precision medicine. From March 2014 to March 2016, Mr. Jackson held senior financial positions, including Chief Financial Officer, at Celladon Corporation, a publicly-traded, clinical stage biotechnology company. From April 2013 to March 2014 he held senior financial positions at Sapphire Energy, an industrial biotechnology company. Mr. Jackson received a MSBA in Finance in December 2006 from San Diego State University and a BSB in Accounting in June 1992 from the University of Minnesota. Mr. Jackson is also a certified public accountant (inactive).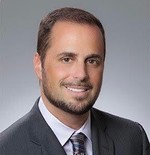 Dan Horwood
General Counsel and Secretary
Dan Horwood has served as our General Counsel since October 2018 and as Secretary since December 2018. From April 2018 until October 2018, Mr. Horwood served as Corporate Counsel to Teradata Corporation, a data and analytics, cloud analytics and consulting company. Mr. Horwood was Counsel at Wilson Sonsini Goodrich & Rosati, P.C. from 2014 through 2018, advising life sciences and technology companies on public offerings, private financing, mergers and acquisitions, securities compliance, public company reporting and corporate governance. From 2012 until 2014, Mr. Horwood served as Associate General Counsel and Assistant Corporate Secretary to Groupon, Inc., a worldwide e-commerce company. Mr. Horwood began his legal career at the United States Securities and Exchange Commission's Division of Corporation Finance. Mr. Horwood received a B.A. in Government from Connecticut College and a juris doctor degree from the University of Pennsylvania.
Chris Folk, PhD
Vice President, Engineering
Chris Folk, PhD has served as our Vice President, Engineering since January 2020. From January 2016 through December 2019, Dr. Folk served as the Director of Engineering and Device Manufacturing at ViaCyte, a developer of stem cell-derived cell-device combination products. Prior to ViaCyte, he held leadership and engineering positions at General Electric, Microfabrica, ev3/Covidien, and Amgen. At ev3, Dr. Folk led a catheter R&D team that commercially launched multiple neurovascular products. Dr. Folk received his undergraduate engineering degree from the University of Notre Dame, his master's degree from the University of Cincinnati, and his doctorate from the Samueli School of Engineering at University of California, Los Angeles.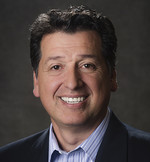 Al Memmolo
Vice President, Clinical, Quality and Regulatory Affairs
Al Memmolo has served as Vice President, Clinical, Quality and Regulatory Affairs since June 2019. Prior to joining Ra Medical, Mr. Memmolo served as President of Convergent Clinical, Inc., a medical device consulting company. From 2010 to 2017 Mr. Memmolo served as Chief Operating Officer at Dallen Medical, an orthopedic device manufacturer that executed the asset sale of three product lines, including two to Zimmer-Biomet. Prior to Dallen Medical, as a co-founder and managing partner of Salt Creek Medical Device Development and Salt Creek Fund 1, he co-founded and funded three medical device companies. From 2001 to 2006 Mr. Memmolo was Vice President of Clinical, Quality and Regulatory Affairs at Vascular Control Systems, a company focused on women's health, that was acquired by Ethicon, J&J in 2006. Earlier, at PhotoMedex, a manufacturer of excimer lasers for dermatological disorders, he was Vice President of Clinical and Regulatory Affairs and before that he held engineering positions at Camino NeuroCare, McDonnell Douglas and ALCOA. Mr. Memmolo has an MBA from National University and a B.S. in Chemistry-Geology from Bridgewater State College
Tiah Reppas
Vice President, Chief Accounting Officer and Corporate Controller
Tiah Reppas has served as our Chief Accounting Officer since January 2020 and our Corporate Controller since January 2019. From November 2012 through January 2019 Ms. Reppas held senior financial positions, including VP of Finance and Corporate Controller at Sphere 3D Corp, a publicly traded company where she was successful in building teams and integrating acquired businesses and their subsidiaries. From 1998 to 2012 she held various positions at Deloitte & Touche LLP in Audit and Enterprise Risk Services, where her responsibilities included advising and auditing public companies on SEC compliance and reporting requirements, business and accounting issues and evaluation of internal control processes. During her tenure at Deloitte & Touche LLP, she held an international assignment based in London for two years . Ms. Reppas has been an active licensed certified public accountant since October 2000 and received a business economics degree with an emphasis in accounting from the University of California at Santa Barbara.
Maria Villanueva Sessions
Vice President and Compliance Officer
Maria Villanueva Sessions has served as our Vice President and Compliance Officer since March 2021. From January 2014 until March 2021 Mrs. Villanueva Sessions held global and Latin America compliance director roles at Zimmer Biomet an orthopedic device company. Prior to Zimmer Biomet, she held compliance leadership roles in healthcare, trade and internal controls at GE Healthcare, Micrus Endovascular/Johnson & Johnson, Abbott and Motorola. Mrs. Villanueva Sessions began her career in public accounting working on assurance and forensic accounting practices at Arthur Andersen. Mrs. Villanueva Sessions received a B.S. in Accountancy from DePaul University and an MBA from the University of Miami.